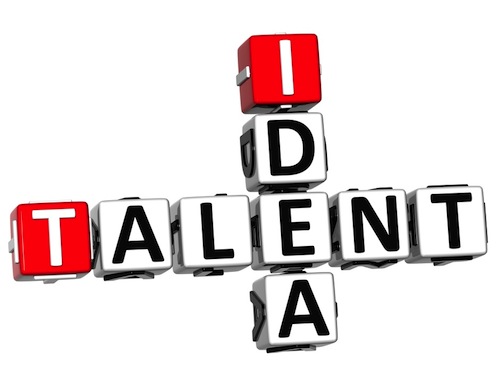 Everyone seems to need more and better Drupal talent. There are too many instances where projects are delayed, or even turned away or lost because we can't find the people with the proficiency to do the work. Even though high demand for Drupal is a relatively good problem, it is still one that begs for a solution. There's a plethora of training programs (including through DrupalEasy) out there for the self-motivated, tech savvy, Drupal-aware. The issue is, even with the mass of training available and promoted through the community, we still can't fill the gap, especially for the community's long term needs. This dilemma exists for the same reason that we face awareness challenges of the Drupal CMS overall; there is no sizable list of behemoth companies with huge marketing budgets or focused, funded, grand scale efforts to raise awareness outside of the community.
One potential solution is looking outside of the community to infuse the extra, needed resources and attract talent. I'm not talking advertising or sponsorships, but more using relevant resources not necessarily focused on Drupal talent development. DrupalEasy's expertise includes a storied past in economic and workforce development, which are two unique elements of the public sector whose motivations align with growth of industries, and development of talent to meet the opportunities those industries provide. In most cases, state, regional and local Workforce Investment Boards (WIBs) and Economic Development organizations (EDOs) are continually looking for areas they can support in their target industries. Information Communications Technologies is a sector on more WIB and EDO target lists than not, because it is green, usually provides high wages, and in most cases brings wealth (wages) from outside the region into the local economy. (Value-added jobs that everyone wants in their backyards.)
Drupal and other Open Source Technologies are areas that most workforce professionals are not aware of, and that have a host of issues that need to be addressed by the professionals tasked with growing jobs and economies. Among them, recognized certifications, virtual work, the high percentage of contractors and the self-employed vs. traditional employment, and the length of time/lack of definitive path to becoming a sought after Drupal professional. But, as someone wise once said, an obstacle can either be a stumbling block or stepping stone. The resources that WIBs and EDOs have that can assist the growth of Drupal and development of Drupal talent are certainly worth a little heavy lifting to create a solid path out of the barriers.
At DrupalEasy, we've already started. Thanks to our forward-thinking local WIB, Brevard Workforce, we already have trained 38 people through the Drupal Career Starter Program thanks to a federal grant with a more lax requirement on certifications. This step in securing WIB funds for open source, un-proven training was monumental. Since then, we've stepped up our awareness building efforts. We have compiled our binder-thick application, and stood in front of the Florida Commission on Independent Education where the vote was unanimous for approval of a provisional license for the Drupal Career Starter Program. We were also asked by the Florida state-wide WIB, Workforce Florida, to present Drupal and the DCSP to their finance committee at the most recent meeting of the board in the state capital, and presented a session on Open Source Technology Training at the National Association or Workforce Boards in Washington DC last month.
Right now, DrupalEasy is awaiting final approval of our application to the local workforce board to become an approved training provider, eligible for all standard funding streams, which should come through in mid-May. We are also working with a local legislator to ease regulations so our license can more easily work state-wide for any workforce boards that want to build Drupal talent in their regions.
At all of the presentations and meetings with workforce and economic development groups I've been involved in, once the decision makers understand what open source and Drupal have the potential to do, they would like to know more and figure out how to make their programs work to help build talent. Every region of the US, as well as countries and regions across the world, have WIB-like organizations focused on providing assistance and training for opportunity-rich careers.
It's amazing what happened to Drupal once government discovered what Drupal has to offer. Imagine what we can do for Drupal talent development once we discover what government has to offer. If you are contemplating how you might help create the talent you need for the future, let me know if you'd like to raise the awareness with WIBs and EDOs and potentially leverage government training funds to build talent in your area. Contact us to learn more.