The fifth annual Florida DrupalCamp is now open for registration! DrupalEasy is proud to be a sponsor for this year's FLDC as well as being involved in the planning and execution of the camp through not only myself, but also through our network of contractors and graduates from our two local DrupalEasy Career Starter Program sessions. A full day of sessions on Saturday, April 20 as well as Coding for a Cause and a code sprint on Sunday, April 21 will provide ample learning, sharing, networking, and socializing opportunities for technologists interested in expanding their Drupal knowledge and network.
Over the past five years we've grown from a small (less than 100 people) event held in a sponsor's office to one of the largest DrupalCamps in the southeast. This year we're expecting well over 300 attendees at the Florida Technical College campus. For only $20 (early-bird price), attendees will be fed all day (by an amazing local caterer), be outfitted in one of the coolest DrupalCamp t-shirts I've seen (IMHO), be able to choose from six simulatenous tracks of sessions, and enjoy a keynote presentation by one of the nicest people in the Drupal community: Ryan Szrama of Commerce Guys.
Obviously, an event of this magnitude wouldn't be affordable for many people without the participation of our extremely generous sponsors. Our Platinum sponsor, Mediacurrent - while based in Atlanta - employes a significant number of telecommuters who live in Florida. Within minutes of my contacting them about being a sponsor for FLDC, they had committed to being our top-level sponsor.
For the past few years, we've worked with the Central Florida Computer Society as our fiscal sponsor. In addition to acting as our sponsor 501(c)(3) organization, they generously provide us with accounting support and a small army of volunteers the day of the camp.
With our usual venue currently undergoing renovations, the Florida Technical College (FTC) stepped up and offered us the use of their entire building (over 20 classrooms!) for the entire weekend of the event. As part of our agreement, we hope to introduce a significant number of FTC students to Drupal.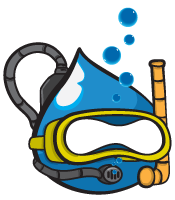 In addition to registration being open, we're also accepting session proposals for the camp. We've added an "Off the Drupal Island" track to encourage our community to learn about complementary technologies, and have arranged for the trainers from OS Training to provide a full-day beginner track as part of the camp.
We're expanding our normal Sunday events this year to include a code sprint. If you're interested in learning how to contribute back to the Drupal community, this is a great opportunity to learn how to work on community based tasks - including code, documentation, and cat-herding. Coding for a Cause is back for its third consecutive year - during this event volunteers will build an entire web site for multiple local non-profit organizations. We're currently accepting applications, so if you know of a Florida-based non-profit looking for a new web site, please send them to the application.
Getting back to our sponsors for a moment, Digital Frontiers Media (a Sarasota-based Drupal shop), Big Couch Media Group (a Palm Beach-based Drupal shop), Purple Rock Scissors (an Orlando-based digital creative agency), and Educational Data Resources (a Winter Park-based educational technology company) are on-board as Gold sponsors. These organizations, as well as the rest of our sponsors deserve all the credit for providing the financial support necessary to bring our community together. Thank you!
There's a lot more to this event that I haven't covered: a discount hotel rate, an after-party that we're still in the midst of planning, plenty of giveaways, and the opportunity to purchase limited-edition polo shirts with our beloved Drupal Diver logo!
The hosts and organizers, the Florida Drupal Users' Group is a diverse groups of community leaders from all of Florida. While we have various meetups in all parts of the state, we take pride in the fact that we utilize http://groups.drupal.org/florida as our "home base" and do our best to act as a single community.