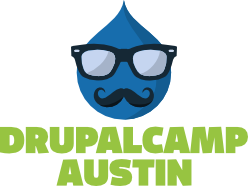 We're super-excited to announce that we've been invited to present a half-day workshop during DrupalCamp Austin. The Camp takes place the weekend of June 21-23, 2013 and we'll be presenting "Getting Stuff into Drupal - Basics of Content Migration" from 1:30pm until 5:30pm on Saturday the 22nd. The workshop will cost $75 and we'll be covering the basics of three of the most common ways of importing content into Drupal: the Feeds, Migrate, and the Drupal-to-Drupal data migration (based on Migrate) modules. Interested? Check out all the details and then register today.
Over the past few years, we've performed various types of migrations into Drupal from all sorts of sources: static web sites, spreadsheets, other content management systems, and older versions of Drupal sites. Using this experience, we've developed an example-based workshop that demonstrates some of our go-to tools for bringing content into Drupal.
The workshop will be short on lecturing, and long on real-world examples. We'll import spreadsheet data using Feeds, a Drupal 6 site into Drupal 7 using Drupal-to-Drupal migration, and a custom migration using the Migrate module.
We're always looking for new and exciting workshops to offer - please take a few minutes and take this short survey to help us determine potential topics for future workshops.