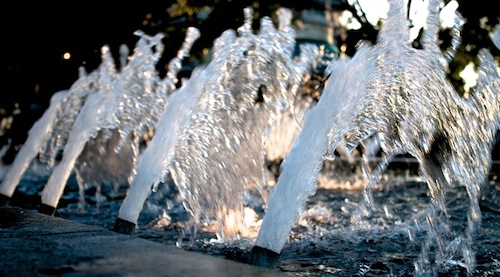 Thomas Edison said, "There is far more opportunity than there is ability," which still holds true in many technology sectors today, especially in the Drupal Community. For years we've sailed onward with a pretty lean "experienced" talent pool – sometimes overextending ourselves, our employees, and our contractors. We're good, but we lack numbers. And if we keep on this way, we are not only going to lose market share for Drupal, we're going to lose talented people to burnout and discontent.
So, what's a busy Drupal shop to do? It is hard to invest valuable time training newbies, especially those without easily-verifiable training or experience. The good news is that there is a new class of worthy Drupal novices coming out of DrupalEasy Academy's [Drupal Career Starter Program (DCSP)](http://drupaleasy.com/dcsp) this October, and they are eager and prepared to work in internship capacities for you.
The DCSP is a 10-week intensive program that develops key skills, instills community, and teaches the Drupal Way. Up to 18 work-ready DCSP graduates will be available in October once they complete their intensive Drupal training. These newbies have also been guided by mentors, encouraged to contribute, and become active in the community. They will be available through Work Experience (WE) Drupal for companies that apply and are committed to guiding them as they perform assigned work.
Hosting a WE Drupal participant is a great opportunity to test drive talent and get some help for you or your permanent staff. It is also a great recruiting tool. You'll be dealing with known quantities that have been vetted for technical and confidence readiness by DrupalEasy Academy.
In the past, WE Drupal was supported by Workforce Board underwriting that paid the salaries of the eager Drupal graduates. This time around, government funding cuts mean WE Drupal will be host-funded, or unfunded if need be – because the value to the organizations and the trained Drupal go-getters is that great.
You will be able to select from qualifying candidates that you can expect will have a strong foundation of Drupal core knowledge, commonly-used contrib modules, community contributions, and communication protocols (email, Skype, IRC). They will also have various levels of knowledge of a wide range of many other Drupal contributed modules and themes, modules and theme development, version control (Git), and other Drupal-related skills.
Each potential participant has a class profile page that potential WE Drupal hosts can access and will be available for interviews. You will be able to gauge which students fit best for you. Class profiles contain information about each student's interests (module development, in-depth knowledge of particular Drupal distributions, theming, etc). The WE Drupal matching process encourages potential WE Drupal hosts to find the best match based on their business needs.
If you have client tasks or internal projects that could benefit from the abilities of one or more highly trained future graduates and you have the mindset and bandwidth to guide a trained newbie, complete a DrupalEasy Academy Work Experience Drupal host application before September 10. The matching process will begin shortly thereafter, with the goal of having all qualified graduates placed by October 10, 2013. Internships may begin anytime after this date.
This is an excellent opportunity to begin solving our long-term talent challenge, while also gaining tangible benefit for our organization. It's going to take some effort on all of our parts, but the selection process and WE Drupal experience is worth the time you invest. We're all used to putting in some extra effort, and as Edison also said, "Opportunity is missed by most people, because it is dressed in overalls and looks like work."
Comments
So it looks like most of the internships will have to be a telecommute sort of arrangement. Is it acceptable to have a telecommute internship and a potential hire later that requires relocation?
Do we get to interview interns before we commit to them?
Author comment
Cameron,
Any arrangements that you make with the student are independent of us. We're just looking to match up fresh, trained, aspiring Drupalists with willing hosts.
To answer your second question - yes, you absolutely get to interview as many students as you'd like during the matching process.
Thanks,
-mike
Do you guys do any hands on training in San Francisco or California in general?
Author comment
We're working on it - stay tuned.
-mike
Mike, FWIW, Propeople could be interested in hosting a training program like this in our new Boise, ID office. If there's interest, I'd love to chat with you about it. :)