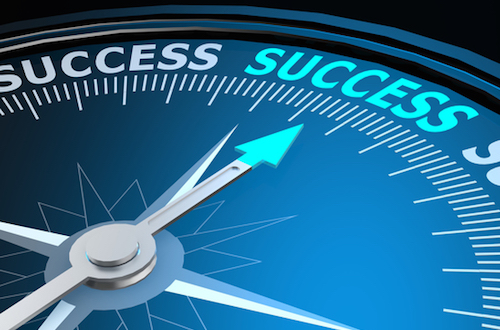 It's that time of year again - the next session of the Drupal Career Online program is about to get underway. Interested in learning Drupal best practices, common development shop workflows, as well as a bunch of the tools that modern Drupal professionals use every day? Looking to expand your current development team but don't have the time or the resources to train existing or new staff? If so, the Drupal Career Online program was designed with your needs in mind!
This will be the seventh time we've taught our curriculum, and the ninth time overall that is has been used for long-form Drupal training (Acquia has used it for their Acquia U program). We're confident that it provides students with the knowledge and experience to compress the amount of time it takes to become a Drupal professional.
Like Drupal, our curriculum is always evolving. Since we began the program, the curriculum has been expanded to include additional examples, enhanced with screencasts and weekly assessments, and bolstered with instruction on modern Drupal site building techniques. Starting this fall, we'll be selectively using both Drupal 7 and Drupal 8 in our examples and homework as we help prepare the next generation of Drupal developers.
The program runs 12 weeks - students meet online with a live (video/audio/screen-sharing) instructor twice a week (3.5 hours/class) for training with an additional 4-hour online lab session where students can work together on class homework and projects or ask the instructor to review concepts or answer questions.
This is not bootcamp-style training. Not only are we strong believers that students need time to digest new concepts and have time for additional investigation, but we're also realists who understand that it is extremely difficult for most people to put their life on hold for 8+ weeks while they attend a 40-hour/week (sometimes more) training class. Our 12-week program, which works out to about 130 hours of class and lab/co-working) allows students to learn at a sane pace while giving them time to be curious and dive deep into topics that interest them - without them risking missing any class material.
How do we measure success? The majority of our graduates go on to earn money in the Drupal ecosystem. Some go on to be contractor/consultants, some go on to full-time jobs, and some improve their current job situation with their newly improved skills.
We know how difficult it is for folks new to Drupal to break into the Drupal contracting/consulting business or to find a Drupal-related job. Our program is designed to greatly decrease the amount of time it takes someone to go from beginner to "work ready". We'll steer you around all the minefields and help you scale the sometimes-scary Drupal learning curve in the most efficient way possible.
We also know how difficult it is for Drupal development shops to find new talent. We feel that this program is tailor-made to help shops grow their own talent; you provide us with good people with potential and passion who fit into your company's culture, and we'll get them trained up the right way.
Interested yet? Want to hear more (with no obligation)? Sign up and attend our free Taste of Drupal online information session on Wednesday, August 26 at 11am EDT. We'll provide a brief presentation of the program as well as answer any questions that you may have. If you decide to take the plunge, you can apply online. We have an easy payment plan for individuals, and if you're interested in a group discounts (for two or more people), we can help with that as well. Classes start the first week of September.