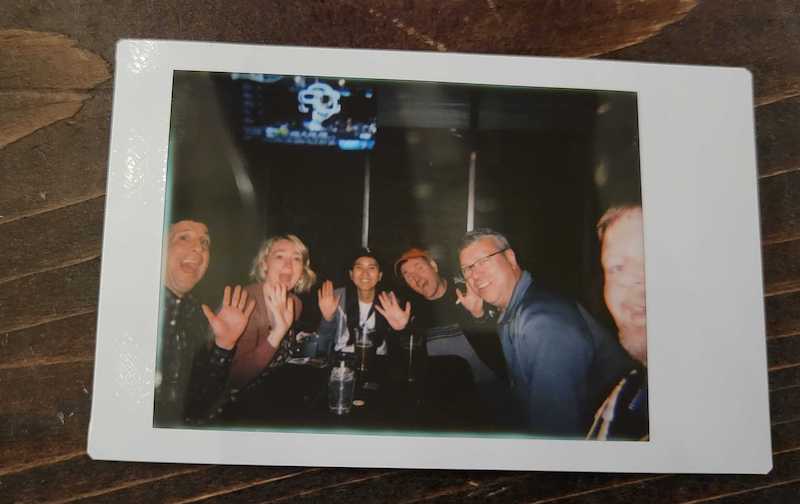 About 1,300 people attended DrupalCon Portland, the first in-person DrupalCon since 2019, including a healthy smattering of Drupal Career Online current students, alumni, staff, and mentors.  As we made our way through the week, it was not only the sessions and networking I found interesting, but also the insights and points of view of our diverse Learning Community. I thought it would be interesting to get their takes on the DrupalCon experience.
 
Drupal Career Online is a 12-week, 2x/week, best-practice focused Drupal training course. Our next semester begins August 29, 2022.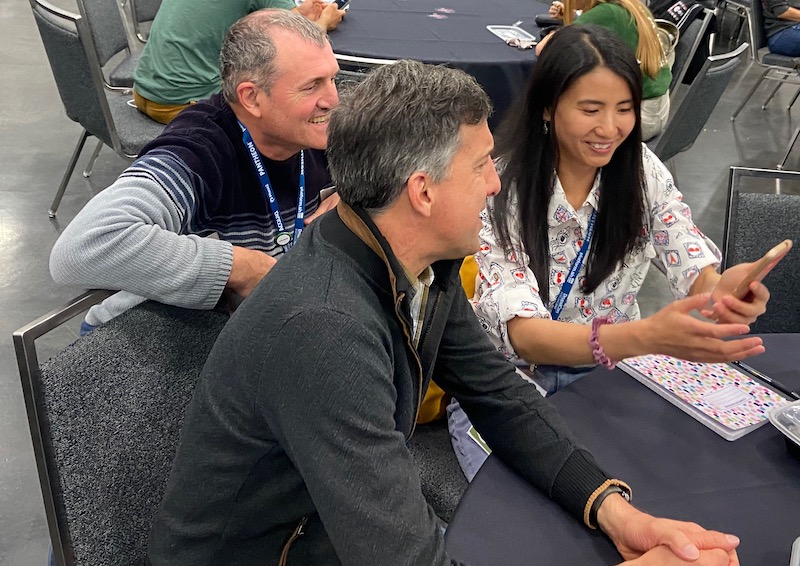 In addition to two current DCO students, several alumni and community mentors attended, along with Sara Cartee-Kennedy (office hours proctor) and me (lead instructor).
Class of Fall 2021 DCO graduate Kwame Weusi-Puryear (pearcraft) (currently looking for a Drupal job) found the You Are Not a Fraud session especially enlightening, and really enjoyed his first DrupalCon contribution sprint! He's attended other Drupal events in the past, but found DrupalCon…
...both bigger and more diverse! Drupalistas from all over the world were there and the people were not homogenous at all!  Newbies, old hands, agency owners, freelancers, volunteers, you name it, they were represented!
As part of the Project Browser team, he was stunned by its prominence in the Driesnote.
Finally, Kwame share this amazing experience with us:
On Sunday my wife and I visited Powell's Bookstore in Downtown Portland. This "bookstore" is truly massive! It takes up a complete city block and three floors! It's more like a major city library where you can buy any book you want! All the geeky books are shelved on the third floor. The computer books are listed by title. I found the Drupal section and saw that there were two copies of "Drupal Multimedia by Aaron Winborn"

I instantly knew that I had to own it, even though I had no need of understanding the 2008-era Drupal 7 media capabilities.  I never met or knew Aaron Winborn, but I knew that the award in his name was only ever given to the best. In the forward, he thanked several people that I had just met at DrupalCon. 🥲

I am looking forward to getting to know Aaron through his work & his words.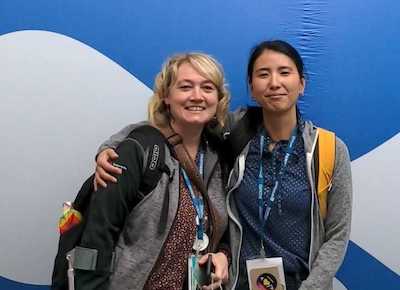 Class of Spring 2022 DCO student Yang Turner (pilot3) from Palantir.net really enjoyed the Build Highly Visual Long Form Content With Layout Paragraphs session. This was Yang's first DrupalCon and when asked what surprised her the most about the event, she wrote:
Honestly, what surprises me the most is the community! I love that the community has a diverse culture. This community is made by the people, for the people. There is a place for everyone. It gives you time and space to engage and grow!
Yang also specifically mentioned the moment she earned her first contribution credit during one of the sprints, while working with DrupalEasy mentor Sara Cartee-Kennedy (capysara) from Bounteous. 
Class of Fall 2021 and Spring 2016 DCO graduate AmyJune Hineline (volkswagenchick) from OpenSource.com was one of the organizers of the various mentoring events during the week as well as the community summit. 
DrupalCon this year felt much smaller. But that isn't necessarily a bad thing. After 3 years of not seeing a lot of the community in person, this allowed me to get back into "peopling" again more gradually.

I was surprised that the after-parties did not have the same covid guidelines as the conference, and as a result, I did not attend any of the after-parties. But, again, this was not necessarily a bad thing. I was able to forge deeper connections with those I chose to spend time with at dinners and hotel lobby drinks.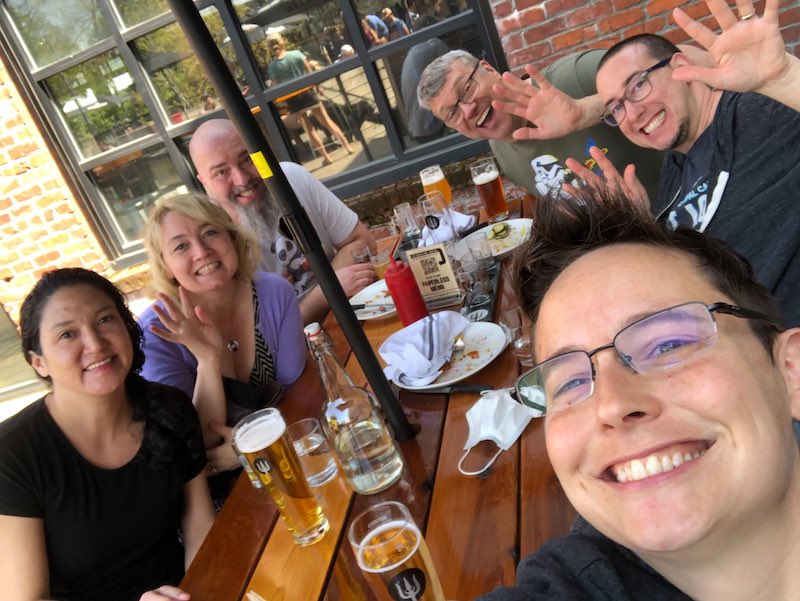 Class of Fall 2021 DCO graduate Paakwesi Ayekumi (p.ayekumi) from Palantir.net noted that the contribution sessions were his favorite… 
...because it showed how anyone in the community can contribute to Drupal
His biggest surprise at his first DrupalCon:
I was surprised most of how everyone was so willing to help without making you feel like you knew less than they do. Also everyone was willing to share something about themselves to let me know that many thoughts and feelings I had were normal.
Finally, when asked what he felt he would really remember about DrupalCon in a year:
The most vivid memory about DrupalCon was that I was able to meet the person (Ted Bowman, tedbow) managing the automatic updates module the morning of the first day off DrupalCon and by the end of the day I was able to test it, and make a contribution to help make it better. It was an extremely motivating moment for me that I will never forget.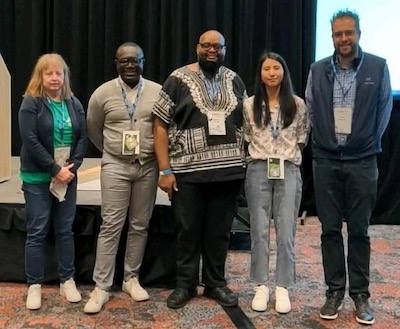 Class of Spring 2017 DCO graduate Bo Shipley (simplyshipley) from CollabraLink mentioned that he really got a lot out of the Managing releases using Git tags and semantic versioning. He also emphasized how much he enjoyed all the networking opportunities in and around the conference and that he was pleasantly surprised by the first in-person DrupalCon since the pandemic began. Regarding scheduling…
I was surprised by the way the schedule was broken up for the summits and trainings and how the session schedule seemed to start and end earlier than in the past.
Class of Spring 2022 DCO student Ian Finlay (ijf8090) (currently looking for work) appreciated the networking, and thinks the diversity, equity, and inclusion keynote and birds-of-a-feather sessions were quite valuable.
Good to be back in person, everybody was pumped up to see each other.  
Mentor Gregg Marshall (greggmarshall) (independent contractor) specifically mentioned the Deploying from the year 2053 - The Future of the Web session and mentioned that he enjoyed the fact that there were fewer people at the event, but in the end, he'll likely remember this 'con as the "conference of masks".
Finally, Mentor Mike Herchel (mherchel) from AVB Digital enjoyed the smaller, yet high energy of the event, and (unsurprisingly,) the highlight for him was seeing the Olivero theme (which he helped lead) get committed as the default theme for Drupal core.
Comments
Nice article! It's great that you (Drupal Easy/DCO) are able to get your alumni so involved in contributing and involved with projects and long-time Drupal developers.