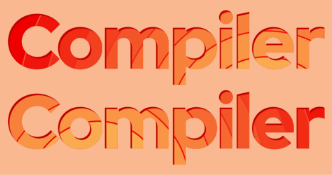 The RedHat Compiler podcast presents perspectives, topics, and insights from the industry free from jargon and judgment and I was lucky enough to be one of the guests in episode 31 talking about how to find a common language when teaching Drupal to those new to the platform with a diverse set of backgrounds - both cultural and technical.
Turns out the origin story of our 12-week, best-practice based, beginner-focused Drupal Career Online course is pretty interesting to more folks than just us! We had the opportunity to share some of the challenges we discovered (and overcame) when starting the DCO, with a focus on finding a way to communicate technically with students of all backgrounds and incoming skill levels.
The focus of the episode is communication. Specifically, the importance of how everyone involved in a software product's development needs to be able to communicate across a wide range of disciplines and experience levels, as well as cultural hurdles; in order to strive to build a successful product.
One of the other podcast guests, Ryan Singer, shared some solid insight about how to teach the various layers of any software stack in a way that is rewarding and meaningful to the audience. He also talked about the importance of understanding that building a software product involves much more than just the coding, and that it is critical to develop a solid understanding of product strategy, usability, and quality assurance and that those involved in the process share a common vocabulary to discuss each element.
David Van Duzer, a consulting architect at RedHat, was another contributor to the podcast who talked about how people's experience levels can potentially be a hurdle in finding a common vocabulary - with  less- and more-experienced developers both needing to put work into learning new terms to talk to developers of all experience levels.
The Compiler podcast hosts, Brent Simoneaux and Angela Andrews, along with producers Johan Philippine and Kim Huang, do a masterful job of telling the story in this highly-polished, professional podcast. The team is impressive to say the least, and the podcast is worth putting on your subscription list.