Unless you've been living underneath a Druplicon-shaped rock, you're probably aware that DrupalPalooza Pittsburgh took place June 5-8. If so, I'm guessing that your Drupal newsfeed is full of wrap-up articles and summaries that may feel a bit redundant (I know that mine is and that they do).
It is in the spirit of hopefully spicing up your Drupal news consumption that this will not be one of those blog posts. Rather, in my somewhat still high-school-aged mind, I'm rolling back the clock to present the DrupalCon Pittsburgh 2023 Superlatives 🎉
Best session (that I attended): Drupal Distributions & Recipes Initiative Update - but don't get too excited, Mr. Jim Birch (the presenter) 😜, as I really don't go to a whole lot of sessions normally. That being said, it is difficult not to get excited about Recipes and this session was exactly what I was hoping for.
Most "It's about time" thing: Randy Fay winning the Aaron Winborn Award.
Most fulfilling personal moment: The DrupalEasy Learning Community alumni and mentor lunch. Having so many of our graduates and mentors in one place was quite gratifying, even if they did turn teasing me into a competitive sport. 

Most of the alumni present were from our long-running 12-week, best practice and beginner focused Drupal Career Online http://drupaleasy.com/dco (next semester begins August 28.)
Best official/unofficial party: The Lullabot Party. There are a few things I really need at a party these days: a volume level where I don't have to scream to have a conversation, an outdoor area, activities, and good food and drink. This one was 4-for-4. The Pins x Pints Barcade Bash from Acquia came in a close second.
Favorite session that I didn't see in person but have since watched: Advanced Render Cache Debugging presented by Jody Hamilton and Janez Urevc. I'll watch pretty much anything having to do with Drupal caching, and this was one of the better presentations I've ever seen on the topic. Well worth your time.
Most useful thing that I really liked but probably not too many other people did: The distance between the expo hall and the session rooms.
Biggest question I left with: Which hosting companies are going to step up and fully support (and promote) hosting plans for Automatic Updates (and therefore Project Browser) for less technical Drupal site-builders?
Best new "thing": I am not a fan of draws (even though I do love soccer,) but in this case I really can't pick one. Both Pitch-burg and the Drupal Association Member Breakfast were fantastic additions this year. I love incentivizing folks to join the Drupal Association (especially with free food.) Also, I was a bit skeptical of Pitch-burg at first, but I really enjoyed how Dries weaved it into his keynote, and I am really looking forward to seeing how the funded projects turn out.
Best contributed module release that took place during DrupalCon: Smart Trim 2.1.0
Biggest complaint: Why was the Single Directory Components session in such a small room? Silly.
Worst accommodations: Mine (shared with Gwendolyn, Sara, John, and Ryan.) We were in an Airbnb that was located by itself in the middle of a mostly-abandoned, overgrown industrial park. We had difficulty getting ride-share drivers there after dark. Seriously. Perhaps we need to read the reviews more carefully next time.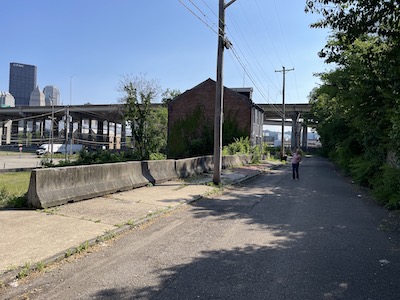 Biggest personal takeaways: Single Directory Components and Recipes are the future of Drupal. Also, the average age of community members needs to get younger (no offense, REDACTED.)
Best completely unofficial social event: The Pirates/A's baseball game on Wednesday afternoon (that led into Wednesday evening.)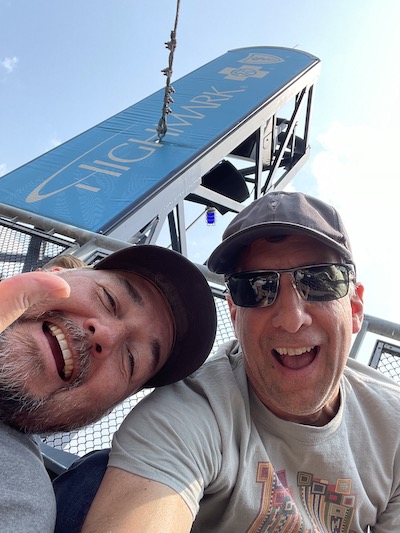 Most inconvenient alarm: Thursday, 5am, in the bedroom of our sketchy Airbnb so I could finish prep for the Intro to Module Development workshop I was teaching at 9am.
Favorite image from another DrupalCon Pittsburgh wrap-up blog post: Ted Bowman (T-Bone to his friends) shot-gunning a beer(?) on the keynote stage on Mike Herchel's blog. 
Comments
Oh man! So sorry about the Air B and B... next time you're in Pittsburgh, you stay at our place!
Add new comment